The team at Wesbrook Village Dental Centre in Vancouver are always excited to share the latest information, techniques, news and advice from the dental world. We have created this dental blog to keep connected with our loyal patients.
Check back to learn more about the latest events, promotions or contests happening at Wesbrook Village Dental Centre. If you ever have any questions, comments or concerns, please contact the office and we will be able to provide more information and answers in our Vancouver dental blog.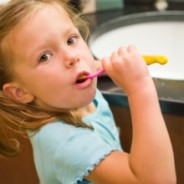 Are you one of those people who cover their mouth when they speak? Or chew gum whenever they're talking to another person? Then you really have to know the basic steps in teeth cleaning and see how you can improve your teeth with effective teeth cleaning tips. Here are a few tips on how to properly do your teeth cleaning. Make sure you allot time for this in your daily routine. First, brush your teeth using toothpaste with fluoride at least twice a day for two minutes or more. You should not brush your teeth immediately after you eat...
read more